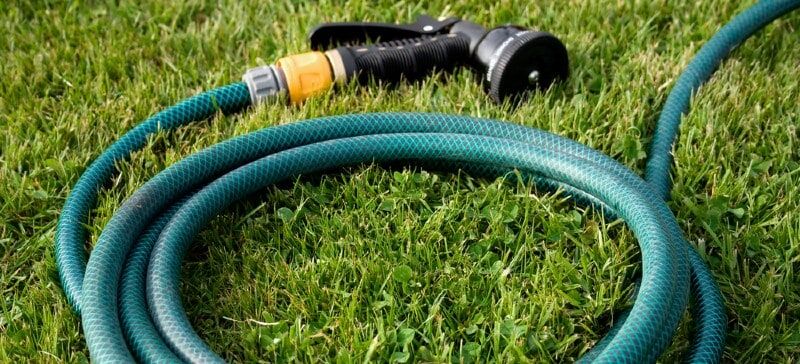 Best Garden Hose | Top 5 Picks and Buyers Guide
Best Garden Hose | Top 5 Picks and Buyers Guide
Hose pipes cater to all our watering needs whether it is watering the plants or washing the car. Nowadays, manufactures have become very creative and there are some innovative designs that make using a hose pipe much easier. We have better-built hoses that do not kink or fold easily thanks to new materials and that has made work easier. There are many variations of hoses in the market but choosing a good hose has become a little difficult as the market had literally been flooded but hundreds of cheap knock-offs and even some of the branded hoses could be better.
We went scouring for information and did hours of research so that you could experience high-quality products that don't leave you frustrated. Below we present our favourite hose, a mini buying guide, runner up hose, detailed reviews of 5 of what we consider to be the best hoses and a detailed buying guide. All the information presented below will surely make your search for the best garden hose a breeze.
But first, let us look at the hose that made the best pick spot below, which happens to be the Gardena Wall-Mounted Automatic Hose which is a wall-mounted model, we will say that it is costly but nonetheless, not many hoses even come close in terms of quality and reliability. The model we reviewed had 35 meters of working length and improved features such as anti-theft and ant-drip but the real standout feature is the automatic hose rewinding, and more so the quality of the mechanism used. With a 5 year warranty, you also get extra peace of mind.
BEST PICK
Offering a working length of 35 meters you its perfect for larger gardens but they also have a 15, 25 and 30 meter versions. A feature that really stands out is the 180-degree pivot which makes it easy to manoeuvre the hose without kinking or straining the hose. This superb model also offers safety features like anti-theft features so that you can secure your hose. You get to enjoy a 5 year warranty with this product. You do pay a premium for this hose but it's much better quality than some other well known brands, even the features and fixing are much better quality.
Mini Buyers Guide
Quick tips for buying the best hose pipe
Buying a hose is not that complicated because they are simple products. As a buyer, you need to consider the area you want to be covered and the length required to cover the space, think about things like getting round a car. The advantage is that in this case is that manufacturers provide product specifications that tell you what to expect.
Additionally, one needs to consider storage space and the nozzle functions provided. Once you get that out of the way, the rest is easy to figure out. Once you have measured up and decided what size hose you need, you need to consider what type you want. Automatic hoses are a blessing, easy to use and cleaner, however there are not very portable. During our research we focused on hose quality which is very import and the overall quality of the casing and fixing/connectors etc.
If you want more information just pop by our buying guide further down. We are sure you will find more considerations to make other than the money you are willing to spend.
RUNNER-UP
This garden hose is easy to manoeuvre as it comes with a casing that has wheels and its a big improvement on the old cart style designs. Additionally, it features a padded handle to make pulling/pushing the cart easier and is well balanced. It features a manual handle to rewind the hose but it is designed in such a way that it does not require much energy but you do have to manual layer the hose when rewinding which is the only downside but you use a lever pushing it back and forth so the good news if you don't actually though the hose which means clean hands.
Offering a 2 year warranty for the price it offers excellent value for money for such as long hose. You can get a premium version 40m version with also features auto laying which you can view here on Amazon
---
Top 5 Garden Hose Pipe Reviews
Here are some dependable products currently on the market. If you are lucky, we are sure you can find the best garden hose for you.
---
BEST PICK
Gardena Wall-Mounted 35 Meter Automatic Hose
Also available in 15, 25 and 30 meter versions
Pros
Introducing the Gardena Wall-Mounted 35 Meter Automatic Hose which utilises winding technology to provide the user with an easier experience. The winding system features an integrated hose guiding system and a centrifugal brake to guide the hose in and out of the box. Its not the only hose with this feature but its without doubt the best, however you pay a premium for this butt the quality is unmatched. You will experience no kinks or twists of the hose when using this hose which is the real point here.
The hose is encased in a box that is wall-mounted. Once you have it mounted which is pretty straight forward, you are able to take advantage of the 180° swivel function which agains just gives a much better experience. One can move in any direction without any problems or damaging the hose. The model we reviewed comes with a 35 meter hose and is the most expensive, however you can also buy a 15 meter, 25 meter and 30 meter with the smaller hose being a fair bit more affordable. The hose is released from the box within intervals and the minimum is 50cm, what this basically means if you can pull the hose out and lock into position every 50cm when watering, overall its a great feature and a real selling point.
At a little under 2ft by 2ft, it's not the smallest most compact hose but it does swivel flat against the wall, additionally it features an anti-drip feature that allows you to save water after you are done using the hose. The spray nozzle is plugged into a stopper at the back of the hose to also avoid dripping, this really just comes down to having a good design and using quality parts. It also anti-theft feature but we not sure how good this would be to a determined thief, that being said its more secure than most other hoses.
To survive the outdoors, the model features anti-frost protection, again this does not mean its frost proof and if it will filled with water and it got very cold something would break, probably the hose, with this in mind we recommend draining and storing indoors over winter. All you need to do is remove the box from the brackets which is very easy and store the hose where frost cannot get to it.
If your lucky enough to purchase this model, you should expect to find a hose box, 35 m Gardena high-quality hose (13 mm, 1/2" dia), wall brackets, wall plugs, screws, spray nozzle, and a user guide. All these features are accompanied by a 5 year warranty which will take care of any mishaps with the product.
Overall, this automatic garden hose is much higher quality than any other hose we have seen but its also the most expensive. All you need to do is read a few reviews on Amazon.co.uk to see that other users have come to the same conclusion as us, you want find a better hose and you will wish you have ordered on sooner.
If the Gardena model is a little to expensive, the Hozelock Auto Reel is very similar and is much more affordable and is well worth considering. Just don't expect the same quality as the Gardena model.
Compare the best prices from available sellers below
---
BEST PICK ALTERNATIVE
Hozelock Auto Reel with 40m Hose
Also available in 10, 20 and 30 meter hose lengths
Pros
The Hozelock Auto Reel Hose is another well-made product that you will enjoy but its still not be made to the same premium quality of the Gardena model, however this has helped keep the cost down so let get into it. The main box is made from polypropylene and also features the automatic rewind system that prevents the hose from kinking up and makes it much easier to extend and retract back into the box. The self-layering design used for this system will elongate the life of the hose because it is not exposed to excessive wear and tear, thats the whole idea anyway.
Additionally, the hose box is wall-mounted therefore, providing access to the 180-degree swivel feature. You can water your garden or wash your car without the hose twisting into knots and causing tears. If you need to take the hose to store inside over winter which we strongly advise, the hose box can be easily disengaged from the wall bracket without to much hassle.
One feature this model two side-compartments. One of the compartments is dedicated to keeping the accessories provided and the other one is empty. You can use the empty compartment to store other attachments but they are small so what you can store is limited.
For security purposes, this model features a child lock which prevents children from pulling the hose out which could be useful for some parents or grandparents. Additionally, it also has an anti-theft function so you can simply attach a padlock which locks the main hose box to the wall fastener hanger, this could be useful if you have your hose in eye sight of a road, maybe in a front garden or the side of a house.
This hose does come with a 5 year warranty but you do need to register online to take advantage of this so that worth remembering. finally the 40m model we looked at comes with the autoreel box, 40 meters of premium hose, nozzle, hose connector, 2m feeder hose, a waterstop, and 1"/ 3/4"/ 1/2 Wall fixings, basically everything you need to get it setup and working.
Overall its a fantastic hose and the price compared to the gardena model is much cheaper, what we can't overlook is the quality, although it's adequate, its just not up to the same standard as the Gardena model. If you do choose the Hoselock model, we would strongly recommend getting some larger fixing, plugs and screws as the one included may not be up to the job, we have read to many horror stories of them falling off the wall because the fixing were not up to scratch. Overall for the price its a great model to consider, it was also possible the first to design the auto-rewind system.
Compare the best prices from available sellers below
---
RUNNER-UP
Hozelock Compact Cart with 30m Hose
Pros
The Hozelock Compact Cart comes with 30 meters of hose and the big advantage here is that it's portable, making ideal for larger gardens. Unlike most other cart style hose reels we have seen, this model has the hose encased in a plastic housing and you can pull the cart along wherever you go. As mentioned the quality 12.5mm diameter hose is encased in a hard-wearing case that comes with its own towing handle and wheels. The handle is covered in a foam tube which makes it a little more comfortable to pull along. The whole setup weighs around 7kgs so its still light weight.
What this model does not have an automated rewinding system but it does have a pretty good simple system designed to keep your hands clean. When you are done working, there is a large winding handle that you can use to wind the hose back into the casing.
To make sure that you can see how the manual winding is panning out as its abvously inside a box, Hozelock have fitted a viewing window. The viewing window is an effective way of making sure you don't wind up the hose in a disorganised manner that may harm the hose. Another great system is how you layer the hose back onto the reel, on my hose reels you simply use your hands to guide the hose, on this model there is a lever that you slide back and forth to ensure the hose winds onto the reel evenly without get dirty hands. It may sound simple but this is usually the worst part about using a manual hose.
The whole set comes with a compact hose cart, 2 hose connectors, one nozzle, a waterstop, and 30m hose and tap connectors. All these features are covered under a 2- year warranty for full peace of mind. Overall if you need a long hose, this model offers excellent value for money, much cheaper than any automatic hose.
Compare the best prices from available sellers below
---
IDEAL FOR SMALL GARDENS OR BALCONIES
Hozelock 10 Meter Pico Reel
Pros
The Hozelock 10 Meter Pico Reel is a lightweight and compact hose that you can purchase to take care of your small garden but its also great for terraces and balconies because it so small and compact which means it easy store. This manually wound hose is perfect if you have limited space for storage. Additionally, you can choose whether to carry it by its handle or leave it resting at the tap. You just need to connect the feeder hose to the tap or the main hose to the tap depending on how you want to use it. The 10 meter hose is long enough to accomplish the job so all depends on your preferences.
Weighing just under 1 kg, the 32.8 x 26.7 x 15cm hose features a low profile winding handle to make rewinding the hose easier. There is also the top handle that you can use for support and the other hand works the winding handle. All the handles featured in this model are also ergonomically designed to provide you with comfort.
Because the hose is in an enclosed case, it is very hard for the hose to twist or kink up which is another bonus. It also features an anti-drip hose parking to prevent any water wastage which helps prevent drips. This model is supplied with a multi-function spray gun that gives you access to different water patterns, nothing special but it has all teh water spray types you might need and is pretty good quality.
Offering a warranty of 2 years, in the box you get one pico reel, waterstop connector, a spray gun, hose connector, 10m hose and a ¾" / ½" tap connector, basically everything you need. Overall its a fairly good hose, no amazing features but if you have a small garden or live in an apartment, this is a great hose to have.
Compare the best prices from available sellers below
---
FlexiHose Upgraded Expandable 50FT Garden Hose
Pros
Promising that it is the most advanced hose in the market, the FlexiHose Expandable 50ft Garden Hose is lightweight, flexible and yet still affordable and comes with a lifetime guarantee. With 50ft (15 meters) of hose to work with you can reach any area of your garden with ease, obviously within 50ft. The good thing is that is that the hose will experience no twists and kinks and the design is innovative. The double latex pipe is flexible enough not to get damaged over time and cause leaks.
The lightweight hose is 17ft in length before expansion. You will find that it easily retracts to form a compact size for storage. Furthermore, this hose is equipped with a high quality spray nozzle that features 8 functions. These different functions will aid you to take care of all your watering needs. These 8 functions include mist, centre, flat, full, shower, stream, vertical and cone so there plenty of choice. The nozzle is made from a zinc alloy which allows it to handle the wear and tear with ease.
Because comfort is important while working, the rubberised nozzle handle provides adequate grip and comfort. To assure you of the quality of the product, this model offers you a lifetime replacement guarantee. If you find the hose unsatisfactory you can contact the manufacturer for a refund or a replacement hose. We thought that the 5 year warranty that Gardena offered was good but this hose take guarantee to a new level.
Overall its a good hose, we compared a few expandable hoses as they have become popular, however this particular one seem to be the best of the bunch with the brass fitting and quality hose and spray gun.
Compare the best prices from available sellers below
---
Buyers Guide
When looking for the best hose pipe there are few but important functions to consider. These functions may vary in importance from one person to the next. We all gravitate to the different kinds of hoses whether wall-mounted or the expandable ones. Regardless, read the information provided below before purchasing any hose.
Weatherproof materials
Because hoses spend a lot of time outdoors, they have to keep up with the sun and rainy conditions. Finding hoses that have UV protection and waterproof covers will slow down the wear and tear they experience. For the models that come with external casings, the plastic material used should be durable. If the casing gets damaged, using the hose effectively may be altered. You may experience snags or problems winding the hose back into the casing.
Working conditions
Different hoses depending on their construction will require different working conditions. Temperature-wise, there are hoses that can work with hot water, this is worth considering if you have a outdoor hot tap and not all hoses can be used with hot waters. Read the manufacture's instruction to understand the maximum working temperatures. This is usually not a problem for most gardeners as they have a cold outdoor tap only.
Working length
How much room do you plan to cover? You need to consider how much movement you require. You can choose models that provide hoses with a long length like our best pick the Gardena Wall-Mounted 35 Meter Automatic Hose. Alternatively, you can select hoses like the Hozelock 10m Pico Reel that can be used as a stationary hose in small gardens. In general the longer the hose the more expensive. With this in mind it's worth making sure it's not too long or worst, too short. It's also worthing noting that the longer the hose the less pressure you have as you tend to loose pressure slightly the longer hose you have.
Ergonomic features
Padded handles and wheels are some of the ergonomic features that you can find in in the best hose pipe in the market. Whether you have sore hand muscles or you need a firmer grip, padded handles are always welcome. Heavy hose reels need wheels for easier manoeuvrability. They make sense when you need to move them from location to location. Regardless of the hose pipe you select, make certain that it is comfortable.
Storage considerations
With more length comes the need for more storage space. You have to consider the amount of storage space you need. If you are tied down for space you can settle for wall-mounted models and the expandable hoses. They are easy to handle and do not require as much storage as regular hoses as they spend most of the time fastened to the fall.
Nozzle functions
There are hoses that come with one nozzle function and others that come with multi-functional hoses. If you are selecting a hose for light watering functions then you may not need the multi-function spray nozzle. If you are looking for a hose that can do more than handle watering functions then models like the Hozelock 10m Pico Reel or the FlexiHose Expandable Garden Hose would work.
Proper connections
All hoses being produced these days come with standard connections, most will be familiar with Hozelock connections. You can easily connect your hose to the tap and get to work. If you find hoses that don't fit your tap connections then you might have to purchase the right adapters. In the reviewed product features of the products above, all of them have provided standard hose connectors which was a must for us for them to be considered.
Warranty or guarantee
Warranties and money-back guarantees are tools used to assure you of the quality of the hose. A warranty that assures you of more than 2-years of use offers good value for your money. There are models like the FlexiHose Upgraded Expandable 50ft Garden Hose that offer a lifetime replacement guarantee. Such gestures from manufactures show that they care about your experience with their product and adds extra peace of mind.
---
Our Final Conclusion
To be honest, finding the best garden hose is not that hard. Once you make the right considerations, the selection should be easy. Our best pick the Gardena Wall-Mounted 35 Meter Automatic Hose can serve both small and large garden spaces. It may not be the best for you but there are more than enough hoses in the market ready for your selection. Regardless, the point is to get a hose that fits your budget but still satisfies your needs. That is all for now, we hope to catch you in our next review.
BEST PICK
Offering a working length of 35 meters you its perfect for larger gardens but they also have a 15, 25 and 30 meter versions. A feature that really stands out is the 180-degree pivot which makes it easy to manoeuvre the hose without kinking or straining the hose. This superb model also offers safety features like anti-theft features so that you can secure your hose. You get to enjoy a 5 year warranty with this product. You do pay a premium for this hose but it's much better quality than some other well known brands, even the features and fixing are much better quality.
---
Other reviews you may find useful:
---
Our site is reader supported, this means we may earn a small commission from Amazon and other affiliates when you buy through links on our site.