Do hydrangeas like acid or alkaline soil?
Do hydrangeas like acid or alkaline soil?
Our site is reader supported, this means we may earn a small commission from Amazon and other affiliates when you buy through links on our site.
You may have heard a bit about how you can change the color of your hydrangea flowers based on changing the acidity or alkalinity of the soil. Effectively this is very true. To that end, hydrangeas like both acid and alkaline soil.
Are hydrangeas acid loving plants?
Not necessarily however they will thrive just fine in acidic soil. It's difficult to say that they absolutely love it but there are very flexible and easy to cultivate shrub which will grow just as well in highly acidic soil or highly alkaline soil.
Do hydrangeas like acid soil?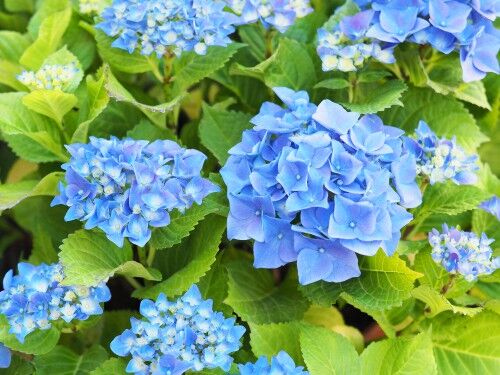 Many hydrangeas do like acid soil and in fact, with highly acidic soil you will get a specific color of blooms if you have planted varieties like mop heads and Lace caps.
No products found.
No products found.
Not every hydrangea naturally produces blue flowers or pink flowers. There are some hydrangeas which produce white flowers or cream-colored flowers and these will never change in color. However, the bigleaf hydrangeas like the mop heads and the lace caps have colorful flowers that range from pink hues all the way through blue hues even upwards of purple. The color of the flower is based upon the chemistry of the soil which means that alkaline soil produces pinker colored flowers while acidic soil produces blue-coloured flowers.
Changing the color of your hydrangeas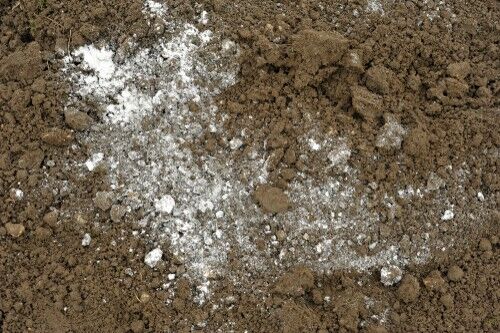 Elixir Gardens Garden Lime Granular Soil Conditioner 25kg | Treats over 700sqm
Here at Elixir Gardens we supply to many professional growers as well as a range of garden centres, nurseries and landscaping businesses.
Suitable for all garden soil, however not potting media, fertilisers or manures.
Contains calcium carbonate to keep plants healthy and strong. Also contains some magnesium to encourage strong and vibrant leaves.
Lime coagulates the tiny clay particles which makes the soil more friable and easy to work. Breaking up heavy clay soil improves drainage.
Enables good bacteria to flourish and releases plant foods. Reduces acidity of the soil by increasing the pH level.
In order to change the color of the hydrangea flowers, you have to change the soil mineral content as well as pH level and it's not something that you do just one time. If you want to keep your flowers blooming pink you may have to keep applying lime to the soil throughout the growing season.
Growing in pots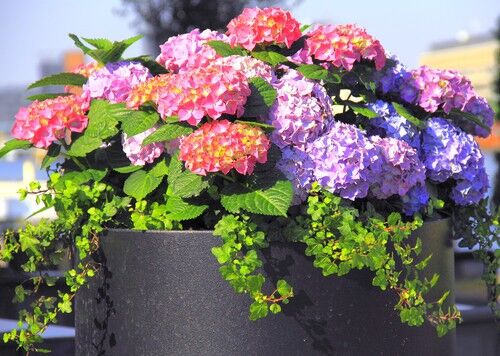 If you truly want to control the color of your hydrangea blooms it is recommended that you plant the hydrangea bushes in pots because it will be significantly easier for you to control the soil chemistry with a smaller amount of soil which you will get if you are growing in a large pot.
Garden Tutor Soil pH Test Kit (3.5-9 Range) | 100 Soil pH Test Strips
Calibrated specifically for soil pH testing with fast and accurate soil test results in 60 seconds at home
2nd Generation simplified 3 pad design for improved accuracy to easily optimize soil pH.
Enough soil test strips for 100 soil pH tests - Since soil pH can vary in different areas it is important to take multiple soil pH tests around your property. Essential for lawn soil pH testing and adjustments.
Optimize soil pH to plants specific needs to increase nutrient availability. Proper soil pH is an essential key needed to unlock nutrients in your soil and make them available to plants. Great for indoor and outdoor applications. Houseplants, flowers, herbs, potted plants, annuals, perennials, trees, shrubs, fruits, and vegetables benefit from proper pH levels.
Includes detailed full color pH testing handbook with lime and sulfur application charts
To do this you start by testing the soil pH levels with an at-home test kit. These are kits that you can use regularly so you can start to slowly but surely change the soil pH. It's going to be difficult on your plant if you do it drastically so incremental changes are recommended.
Growing blue hydrangeas
In order to cultivate blue colored flowers in your hydrangea your plant needs to have a pH level between 5.2 and 5.5. The higher the alkalinity love your soil, the more soil acidifier you will need to add to lower the pH. You can use a regular soil acidifier that you purchased at a nursery or garden store for faster results. You can slowly alter the pH with acidic organic mulch like pine bark or pine needles if you have it or even ericaceous compost.
No products found.
Growing pink hydrangeas
If you want pink blooms you want to deprive the soil of aluminum by maintaining a highly alkaline soil with a pH level between 6.0 and 6.2. To achieve this you can apply high phosphorus fertilizers and that will stop your hydrangea or at the very least inhibit it from absorbing the aluminum. If you want to do it naturally and much more slowly you can apply garden lime regularly.
No products found.
Westland 20600101 Garden Lime Soil Conditioner, 4 kg, Natural
Use garden lime to bring the soil in your garden to a more optimum pH level improving soil structure and plant root efficiency
This ready to use product provides an immediate change to the pH level of your soil once worked in
Monitor your soil pH throughout the growing season to ensure an ideal level is maintained
This product can be used all year round to provide soil with calcium to keep plants healthy and strong and magnesium to encourage strong and vibrant leaves
Apply 1-2 handfuls (35-70g) per square meter of ground
Image by Jill Wellington from Pixabay
Image credits – Shutterstock.com

Last update on 2023-11-09 / Affiliate links / Images from Amazon Product Advertising API